Build 2017
By rickvdbosch
- 3 minutes read
- 538 words
Earlier this year two colleagues and I attended Microsoft Build for the first time. In short: it was amazing. For those looking for more info: here's a short recap on what we saw and did while we were there.
Keynotes
Yes, I've watched Build keynotes of earlier editions online. And yes, it felt big and impressive when I did so. Imagine how much more big and impressive it is to actually be there!
The room was huge, but they managed to make it feel like they were letting you in on a secret. We could easily see the demos that were shown on stage because of the good coverage. And especially with the more appealing demos, you could feel the energy and excitement in the room.
Sessions
Almost all sessions we attended were awesome. Some sessions were even just as packed with announcements as the keynotes were. There was one big difference with other events I've attended, like TechDays here in The Netherlands. There were so many people presenting who are actually involved in the product they were doing a session on. Which means you get to see people talk about their product. About the stuff they work on every day, the stuff they are excited about. And that shows.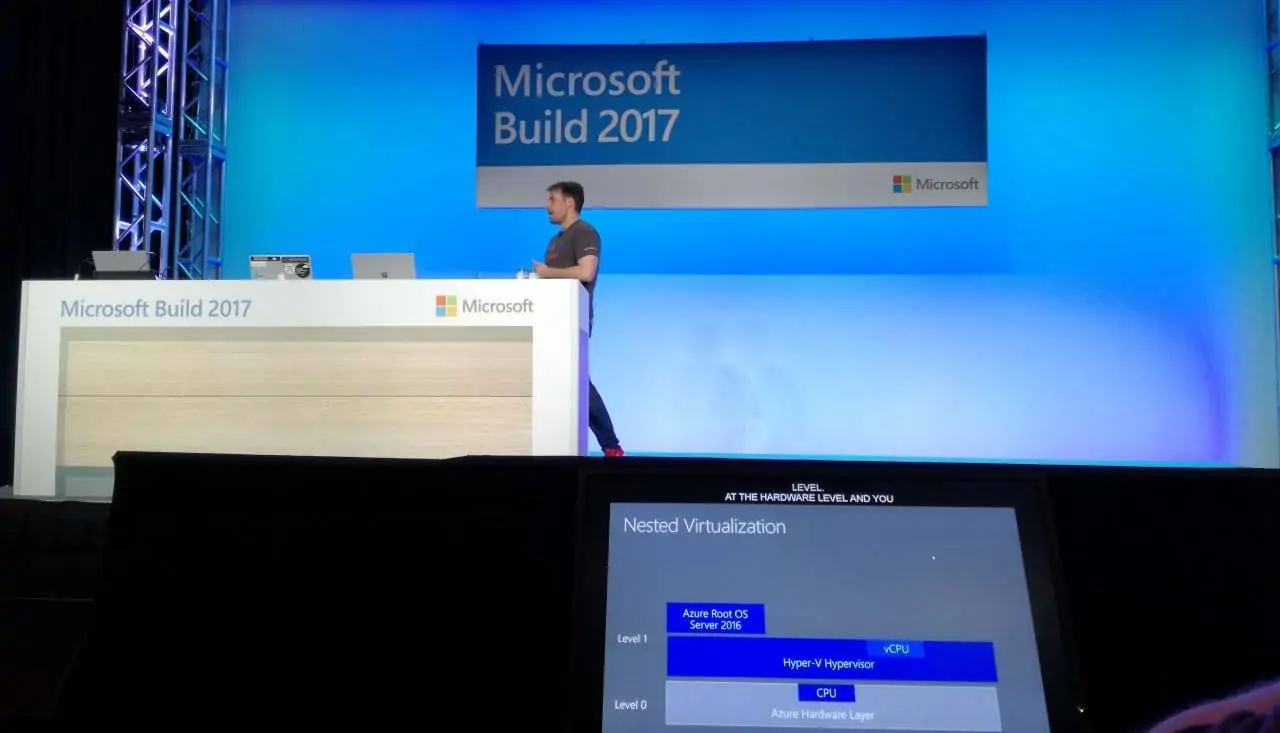 Conference
Next to the sessions there was 'The Hub'. The Hub is best described as an exhibition area where a lot of product teams had a booth. It was very cool to get a chance to talk and give feedback to the people who are responsible for the tools and products you use on a daily basis.
We talked about the next version of .NET Core. We gave feedback to the Visual Studio product team. We discussed ways in which we use Application Insights that the team hadn't thought of. And that's just naming a few.
Environment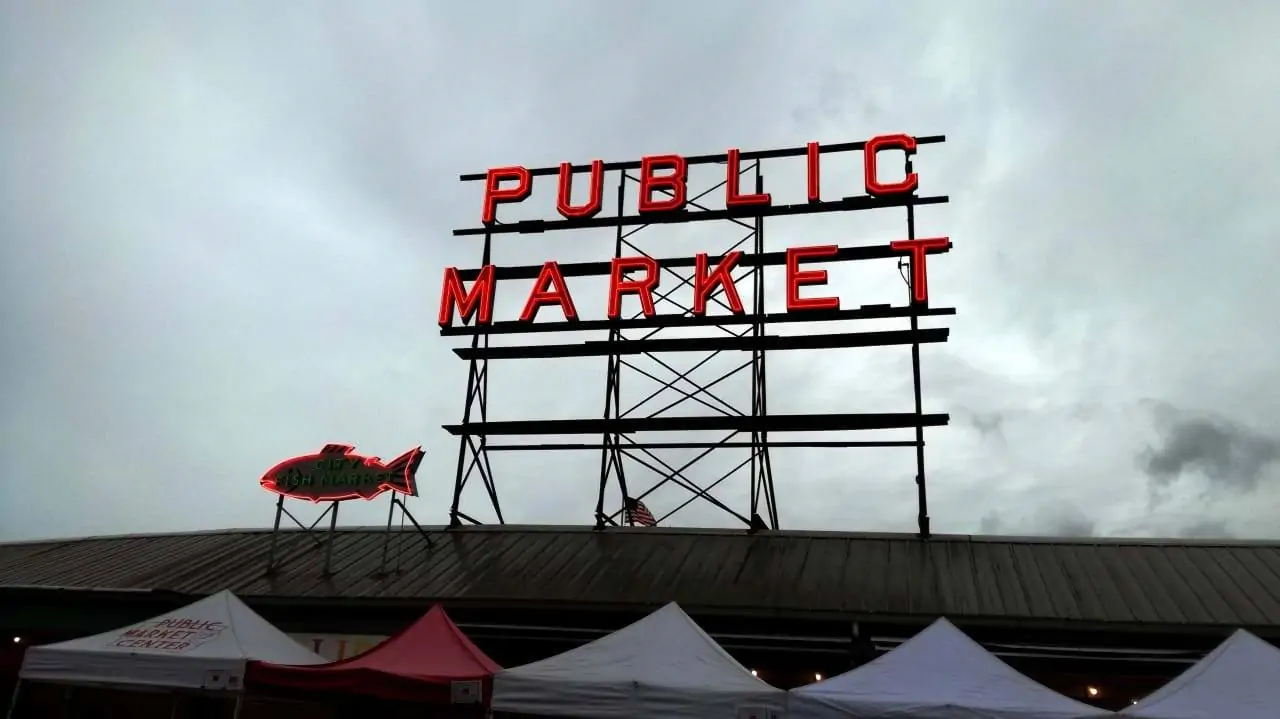 Build was held in the Washington State Convention Center in Seattle this year. That might have enabled even more product teams to be present. Next to attending Build we also did some touristy things. We visited Bainbridge Island (I took the photo for the header image on the homepage while we were on the ferry). Of course we walked the city, we visited to Pike Place Market (where the mongers at Pike Place Fish Market throw fish around) and we went to the Space Needle. The last day we visited the Boeing factory. I've been there almost ten years ago, so I thought I wouldn't be as impressed this time around. I was mistaking. If you're ever in the neighborhood you should definitely visit.
Vlog
We made some videos (in Dutch) and posted them on our 'company' Youtube channel. Company is in quotes since we don't have a lot of content yet, and we were actually trying some stuff out at Build. It was nice to give it a go and to get used to holding a camera in front your face.
Conclusion
I had an awesome experience attending Build. It's a great conference for those working with and depending on Microsoft products and tools. So I will definitely go again if I ever get that chance.